Scout Sunday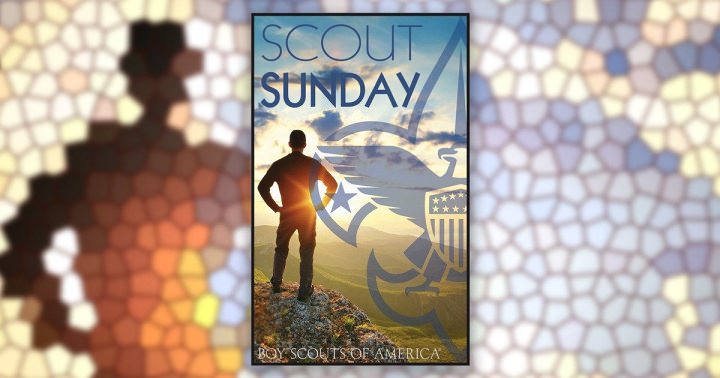 Scouting's Anniversary
Scout Jumu'ah, Scout Shabbat, Scout Sunday
The Boy Scouts of America (BSA) designates the weekend that falls before February 8 (Scouting Anniversary Day) as Scouting Anniversary Weekend. This is the primary weekend to recognize the contributions of young people and adults to Scouting.
Muslims observe Scout Jumu'ah from Thursday at sundown until Friday at sundown. Jews observe Scout Shabbat from Friday at sundown until Saturday at sundown. Others observe Scout Sunday on Sunday.
Even so, each chartered organization can use either of two other options to celebrate this special weekend. An organization can adopt a specific date to celebrate. For example, the United Methodist Church celebrates Scout Sunday on the second Sunday in February. It is always permissible for a local faith organization to celebrate on the date most acceptable to the faith leader and faith group.
On these important days, which are timed to fall near the February 8 anniversary of the BSA, Scouts give back in visible and meaningful ways. In some units, that means simply wearing the full field uniform to worship services, where the worship leader presents religious emblems and awards to Scouts and Scouters respectively. In others, the pack, troop, team or crew conducts a service project that benefits the religious organization.
How to Celebrate Scouting's Anniversary in your Unit
How can your unit participate?
Here are suggested services for an inter-religious celebration, an Islamic celebration, a Jewish celebration, and a Christian celebration. You can pick one of the Scouting anniversary celebrations, combine two or all three, or join with another unit or several other units to combine celebrations. You can do so at your chartered organization or more than one over the weekend.