Council Banquet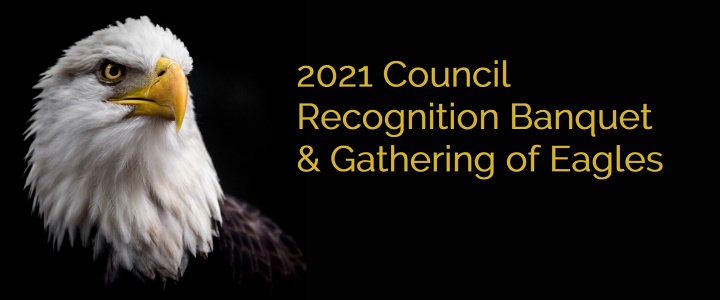 Date/Time:
Feb 28, 2021 5:45 pm to 9:00 pm
Location:
Elks Lodge
1113 Sam Rittenberg Blvd.
Charleston, SC 29407

You are cordially invited to the
2021 Council Recognition Banquet and Gathering of Eagles.
Join us for this Special Night as we recognize you, the Class of 2020 Eagles.
---
We will also announce our newest Silver Beaver award recipients. Other recogintions include District Awards of Merit, Veteran Pins, 2020 Eagle Scout Honoree, and NESA Outstanding Eagle Scout Award.
2020 Eagles are Free
All family members are welcom to join the fun for $25.00 per person
Advance Reservations and Payment required by February 12, 2021.
Plaques are being made for each Eagle in Attendance, so timeliness is important.
Please submit 3-5 photos of your Eagle Project and or Ceremony throug the file submission portal or send to Robin.Pittman@scouting.org
---