CSI:
Cub Scout Investigators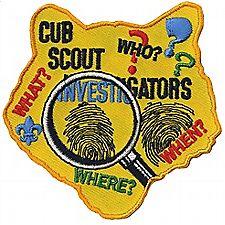 June 6 – 10, 2016
8:30am – 3:30pm
NOTE: Change of venue!!
Christ Church at 17 and Longpoint Road
Is YOUR Scout ready for FUN and ADVENTURE?
Day Camp is just around the corner!!
NEW ACTIVITIES FOR 2016
Swimming Giant Hamster Ball Wood Working
Follow us @ "Etiwan District - Coastal Carolina Council, BSA" For updates and registration information
You MUST read the parents guide BEFORE registering.
Please click HERE to download a copy of it.
Click HERE to go to the registration page
*** VOLUNTEERS NEEDED ***
CAMP DIRECTOR: Stephen Duke @ stephen_duke@hotmail.com